Many people wish to invest in real estate but could not afford to do so because:
High cost: Anyone who will invest in real estate will have to first sit down and plan on what investment in real estate will cost. This is not just the cost of the property but the payments to be made to third parties like lawyers, banks, insurance, taxes, etc. All of these other costs when calculated can double the cost of the property itself which is so discouraging to many investors who cannot afford such payments. It becomes more complicated when an investor wishes to go into an offshore real estate which is investing in other countries. To do this an investor has to face the burden of high transaction costs because they are beyond borders. The use of the different payment or exchange processors comes with high cost.
The cost of maintaining the asset in different countries is very high especially in the United States of America where many have dreams of being a landlord.
Processing Documents: Processing of bank documents or standard registration of title of deeds can take up to 60days not to talk of countries which request that you as a foreign investor to present a letter from your state of residence that the citizens of the country where you want to invest are free to buy properties in your state of residence.
Intermediaries: Such as lawyers, salesmen from foreign countries who come to sell dreams, companies that allow you to buy properties through them or in their care to lower taxes especially for foreigners. All of these are less transparent and pose a high risk of partial or total loss of funds to investors.
Laws: Existing laws in different countries that restrict citizens of certain countries to invest, etc.
Alt. Estate

source
Alt estate comes with a view to easing the complexities involved in investing in real estate especially in offshore real estate through tokenization of properties thus promoting the adoption of the blockchain technology and cryptocurrency by the masses to solve traditional problems associated with real estate.
Alt. Estate is a blockchain platform to trade tokenized real estate. It allows anyone to easily build their own global portfolio of the best properties worldwide and become a real estate tycoon. The Alt. Estate team, with $400m worth of real estate deals in 2016, includes professionals with a strong background in investments, finance, marketing, and operations. We are supported by advisors with worldwide expertise and transactions in real estate worth more than $3bn.
source
How?
When a seller registers on the platform, he passes through Know Your Customer (KYC) and Anti Money Laundering (AML) processes for compliance with the law. The seller then applies to list the property on the Alt. Estate platform. The property is made to pass through different verification processes and due diligence is performed to ascertain it Genuity. If the asset qualifies, a unique property ID (PID) is attached to it. The asset is then tokenized through legal ownership structure set up by the Alt. Estate platform and it is listed on the platform for crowdsale. The asset is distributed in such a way that one token per square meter of the property can be sold.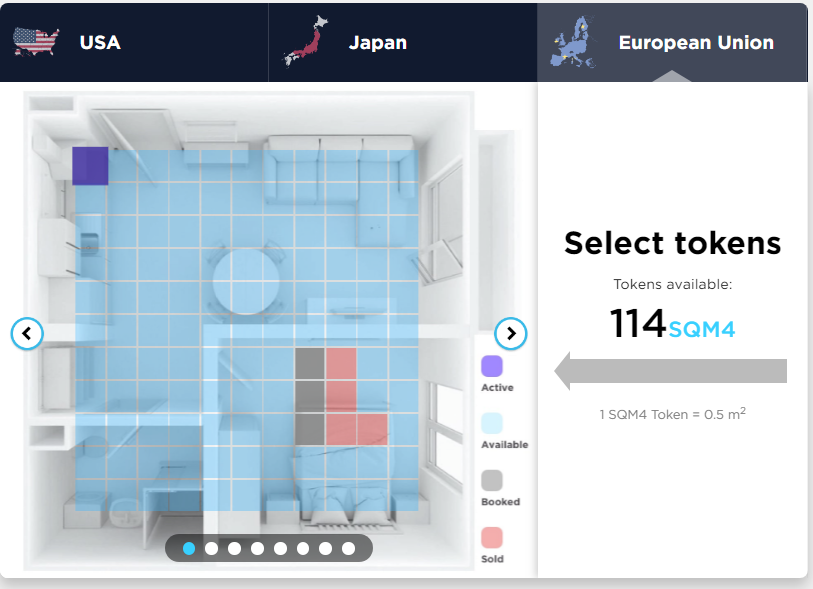 source
Advantages of Alt. Estate
Tokenization of real estate brings a lot of advantages to investors and onliners alike:
Through real estate, property owners will be able to offer tokenized properties on their websites.
Alt. Estate eliminates intermediaries existing on the traditional real estate by allowing two parties to make a deal.
Alt Estate lowers costs. Overhead fee for exchanging asset in a traditional real estate can be approximately 30% but with Alt. Estate becomes 2%
Because of the utilization of the blockchain technology, transactions on Alt. Estate platform is transparent and accessible to all peers since all transactions are recorded on the blockchain where they cannot be altered or changed.
Investors can invest on the platform without leaving the comfort of their rooms. This allows to buy and sell without borders.
Alt. Estate also gives investors the ability to buy 1/1000 0f a property. With just $100 anyone can buy a real estate.
Completion of transactions on the platform takes less than 10minutes as against sixty days for a traditional real estate.
Alt. Estate also works on a decentralized system in contra to a centralized system of a traditional real estate to secure users against hacks and frauds.
Token Details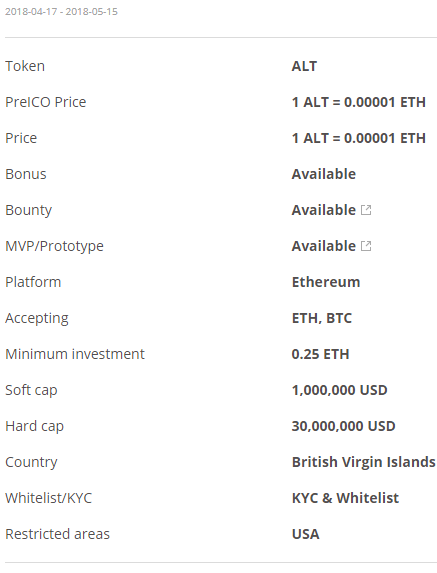 source
Alt token holders take part in decision making or governance on the platform.
For further information on Alt. Estate, you can read:
Thanks for reading. I am @ayobami99 (bountyhive username: Ayobami). You can join the promotion of Alt. Estate on bountyhive here. You can also reach me on bitcointalk: https://bitcointalk.org/index.php?action=profile;u=1848386;sa=summary
You can reach me at my email: ayobamiabiolaayo@yahoo.com if you need me to write an article for your project.